WHAT'S NEW?
2018 NEWS: BECKY Y SLAM are in studio working on . a new world music project for the 2018 season of festivals and corporate gigs.We appreciate the love and support of our hometown community of Fredericksburg. Please send becky@slamone.com an email to get news on upcoming performances and special events in 2018.
NEED MUSIC ARRANGEMENTS AND STUDIO HELP?? Becky and Slam and the SlamOne LLC Creative Studio continue to provide pre-production and creative (arranging/composing) services.
CONNECT WITH FACEBOOK: Contact Becky or Slam through Becky Stewart's Facebook Page or Slam Stewart's Facebook page. You may also "Like" the Slamone LLC - Bands Facebook Page to get updates on the vast array of bands that span the genres of jazz, funk, Latin (salsa and jazz), smooth jazz, R&B, soul, reggae, gospel, pop, and originals for your special event!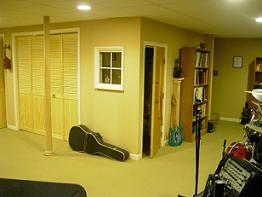 ---
COME VISIT BECKY AND SLAM'S STUDIO!
Slam and Becky Stewart invite you to come visit them in their music studio in King George, VA (a division of Slamone, LLC, incorporated in the state of Virginia on March 20, 2009).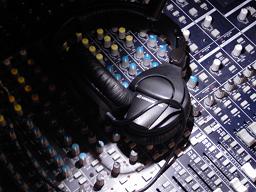 SLAMONE LLC CREATIVE STUDIO (aka Cut-Time Studio) is the in-house studio of Slam and Becky Stewart, located in King George, just outside of Fredericksburg, VA. The 900 square foot studio provides comfortable classroom and music rehearsal space, a vocal isolation booth, digital recording capability, and music transcription and songwriting and music creation (arranging and composing) services.
The studio is open to all levels of instrumentalists and vocalists and to all family members of any age. Got a song to write? Want to sing and record a song for your honey? Or create a birthday jam to record for your friends? Or maybe a Christmas greetings tune to send to your family? Slam and Becky will hook you up at an affordable cost!
Need LESSONS? Becky and Slam teach music at their studio for drums, piano, voice, flute, guitar, bass, and songwriting. Please email Becky at becky@slamone.com and Slam at slam@slamone.com if you are interested in private lessons.
Give us a call to stop by at the studio for a visit. The studio phone number is (540) 775-9818.
---